Product Filter Dashboard is a place where you make your configuration.
XforWooCommerce users will get to the Dashboard by following this path WooCommerce>XforWooCommerce under Product Filter click the Dashboard button
Standalone plugin users should follow WooCommerce>Settings>Product Filters to get to the Dashboard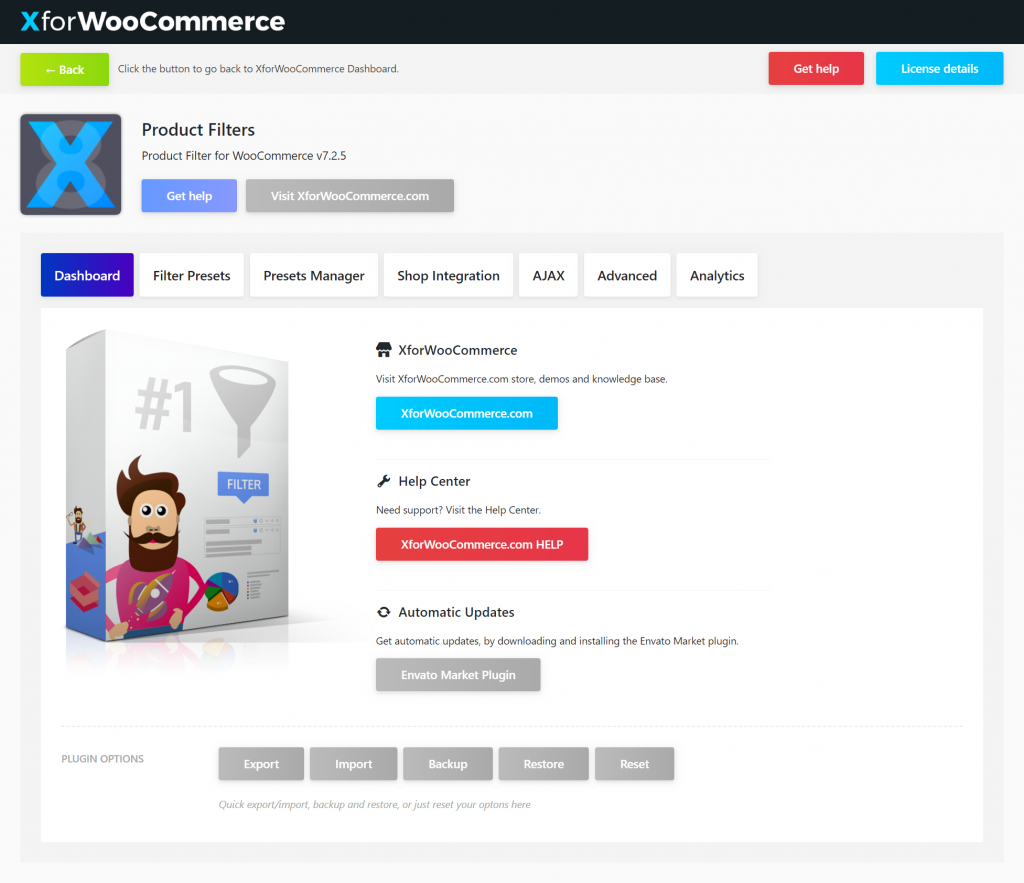 Product Filter Dashboard
Product Filter Dashboard welcome screen has a few options.
XforWooCommerce.com website
The Help Center where you can submit requests to our support agents
Automatic updates – Envato Market Plugin
Plugin Options – Export, Import, Backup, Restore and Reset
---
XforWooCommerce.com Website
To visit our home website you can click the XforWooCommerce.com button. News and new modules firstly appear there. Stay tuned!
---
---

Automatic Updates
To have automatic updates use the Envato Market Plugin. We've got a guide that explains the process.
How to Import, Export or Backup? Find out here