Here are all the general settings located.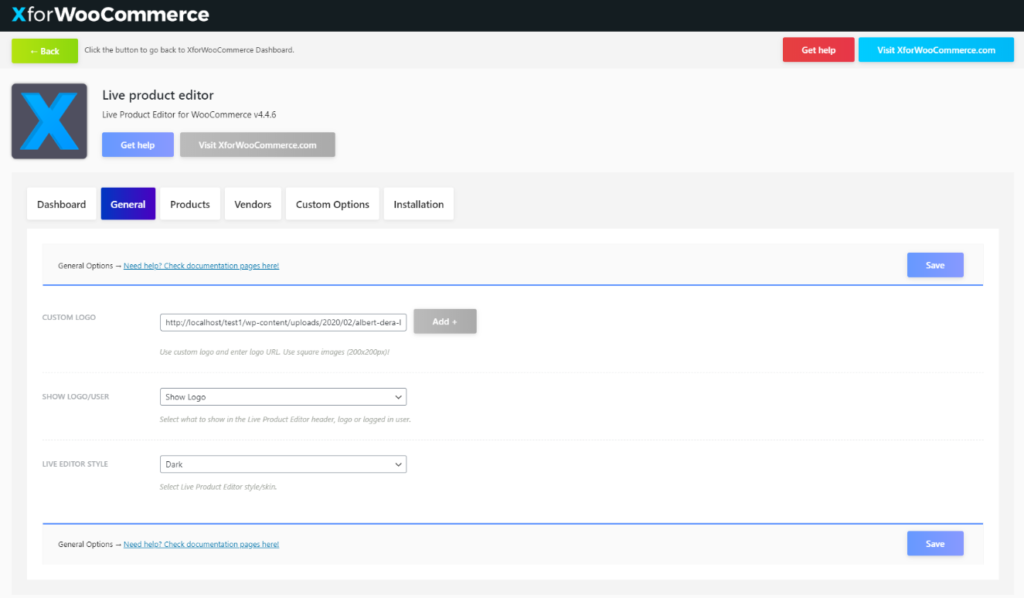 The general options are:
Custom logo
Show logo/user
Live editor style
---
Custom logo
Use the custom logo and enter the logo URL. Use square images (200x200px)! When editing products this logo will appear in the top right corner in the Live Product Editor.
---

Show logo/user
Select what to show in the Live Product Editor header, logo or logged in user. Available options are:
---

Live editor style
Select Live Product Editor style/skin to what you think will best suit your site. Available options are: