This tab has the options for implementing the plugin on the single product page, choosing the request page and more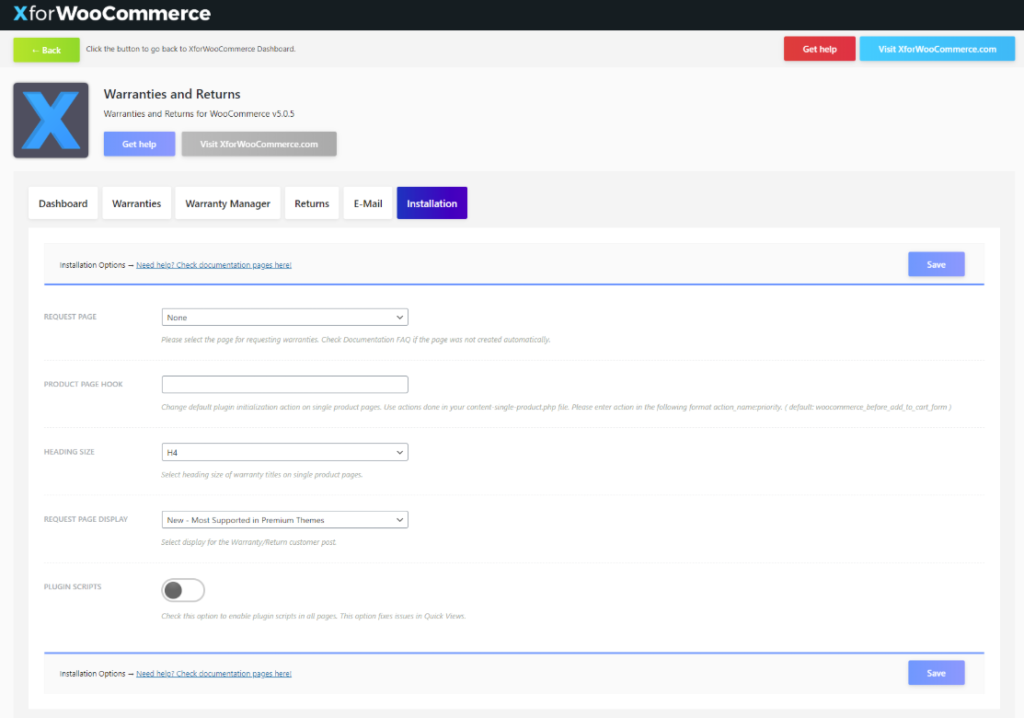 The installation tab has these options:
Request page
Product page hook
Heading size
Request page display
Plugin scripts

Request page
Please select the page for requesting warranties. Available options include all the pages you have on your site.
---

Product page hook
Change default plugin initialization action on single product pages. Use actions done in your content-single-product.php file. Please enter action in the following format action_name:priority. ( default: woocommerce_before_add_to_cart_form )
---

Heading size
Select heading size of warranty titles on single product pages. Available options include:
---

Request page display
Select display for the Warranty/Return customer post. Available options include:
New – most supported in premium themes
Old – woothemes, basic themes
---

Plugin scripts
Check this option to enable plugin scripts in all pages. This option fixes issues in Quick Views.