To successfully install the warranties plugin a request page will have to be created. If you use a standalone plugin, this should happen automatically, but sometimes it doesn't.
To create the mentioned page, make a new page and insert the shortcode element in it with the following shortcode:
[wcwar_request]
This should look something like this: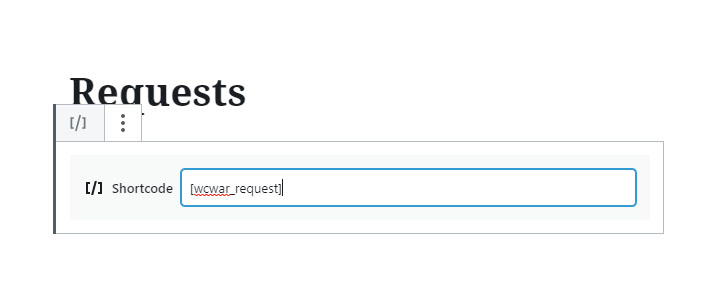 That's it. Now, go to the warranties admin page and under Installation tab set the Requests page option to this page.
Customers in their My Account pages and under My Orders, can now request warranties and returns by going thru this page.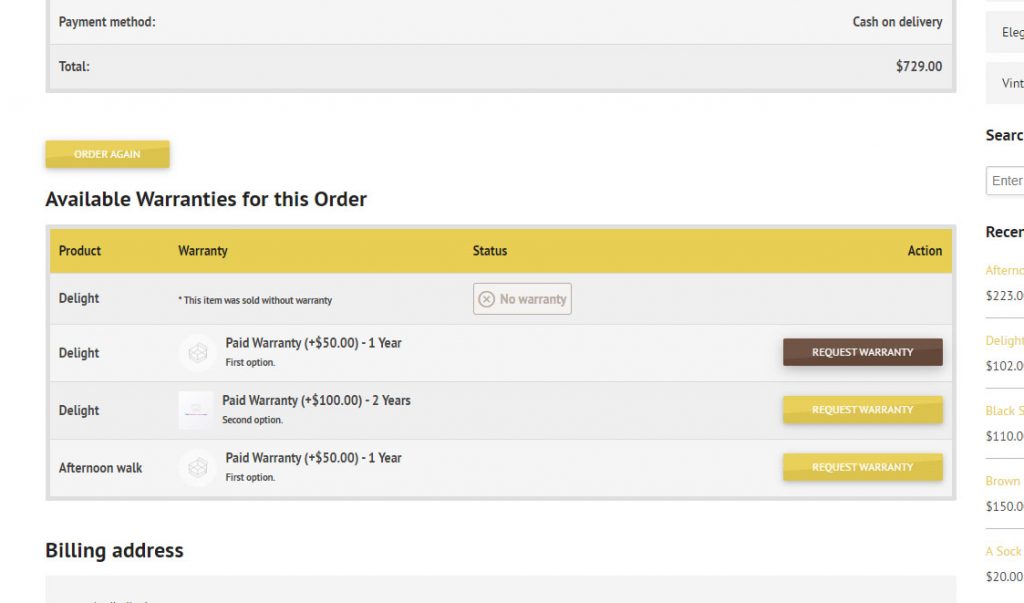 If you need a better form than our default one 🙂 use the form builder in the warranties admin page.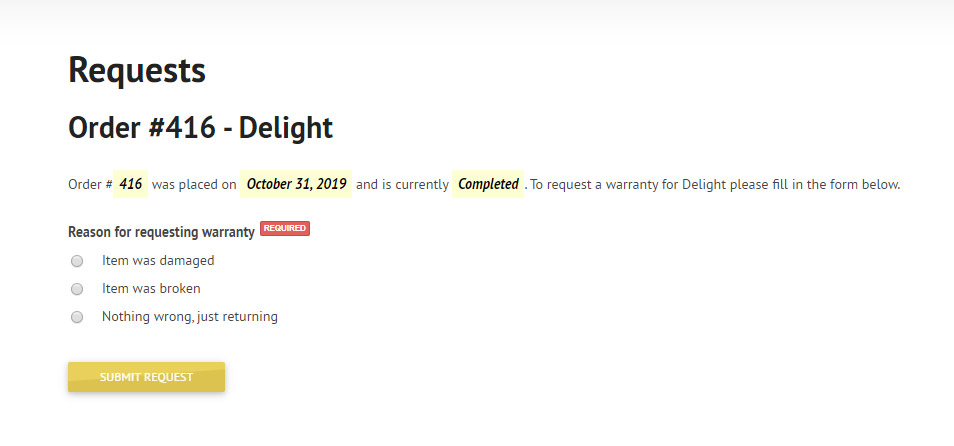 Need help? Submit your request in the My support tickets area.