This plugin helps you fight spam. Using awesome functions your Shop will never feel the pain of thousands of spam emails. Spam Control blocks spam traffic hooked onto your website and shreeds it automatically. This process speeds up websites, makes real folks visible and managing comments and reviews becomes quite easy.
Removes 100% spam from comments and reviews in your WooCommerce store!
Removes spam traffic within first 24h
Uses WordPress native functions to block spam traffic
Works with any theme or WooCommerce version
Runs automatic
Super simple to use
Amazing support forum that helps you with issues!
How to use Spam Control for WooCommerce?
Navigate Comments and mark spammy ones as spam. Activate the Automatic Spam Control switch from the plugin Dashboard and setup your preferences. Your Store is now spam protected, but you'll still have to tell it which traffic is spam so that it can learn.
For really aggressive spam attacks, during the first 24 hours, in 4 intervals mark the spam comments as spam. After 24 hours your blog should start receiving less than .1% of the original spam traffic.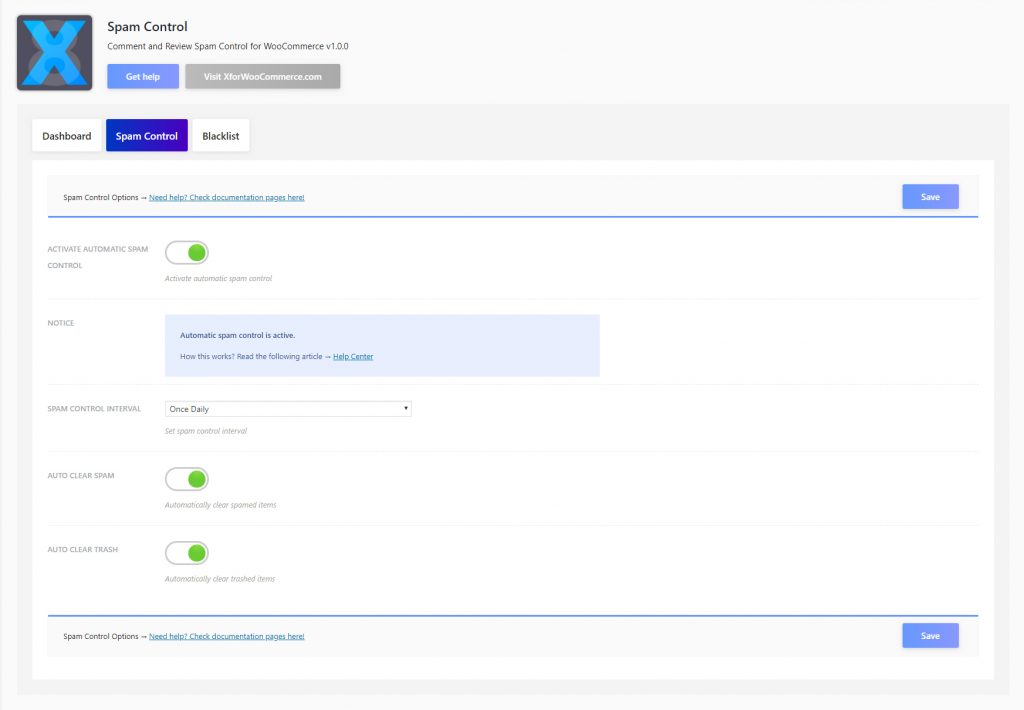 Continue to mark the spam comments as spam and you will see the amazing difference.
Automatic spam and trash removal
It's our best recommendation to use the automatic spam and trash removal. This speeds up your website and does the manual labour for you.
Need help?
Follow this link → https://help.xforwoocommerce.com and submit your request at the bottom! An agent will reply all your questions!