Welcome to Product Filter for WooCommerce guide.
This tutorial covers how to use WPBakery WooCommerce Shortcodes element to add Product Filter to your Shop.
To start this tutorial navigate to Pages and select a page where you would like to Product Filter to appear.
To add the Product Filter element, WPBakery Page Builder formerly known as Visual Composer must be activated.
When that's done click on the plus icon to add an element. A box with various elements will appear. You will select the WooCommerce Product Filter.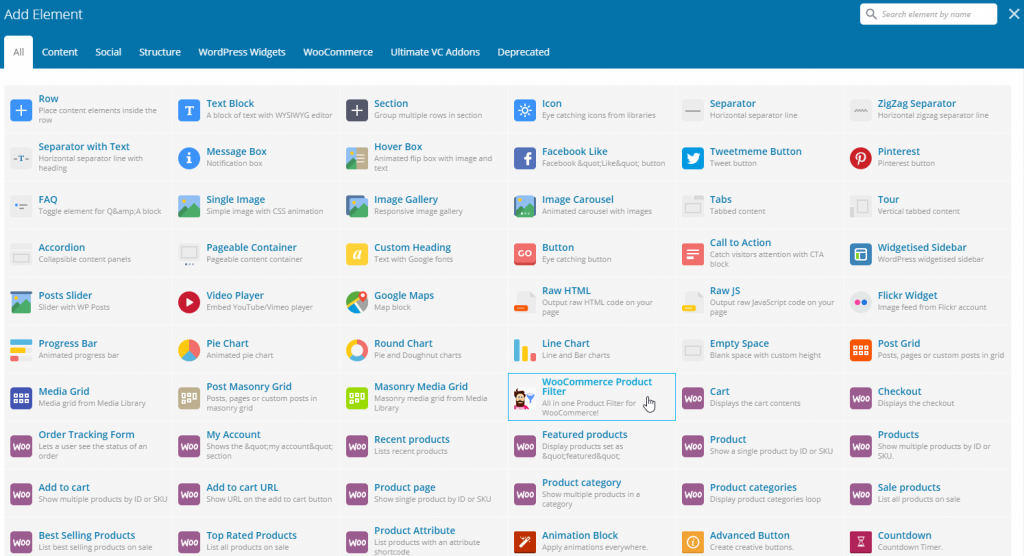 WooCommerce Product Filter settings will appear. Here you can adjust the settings to suit your shop needs.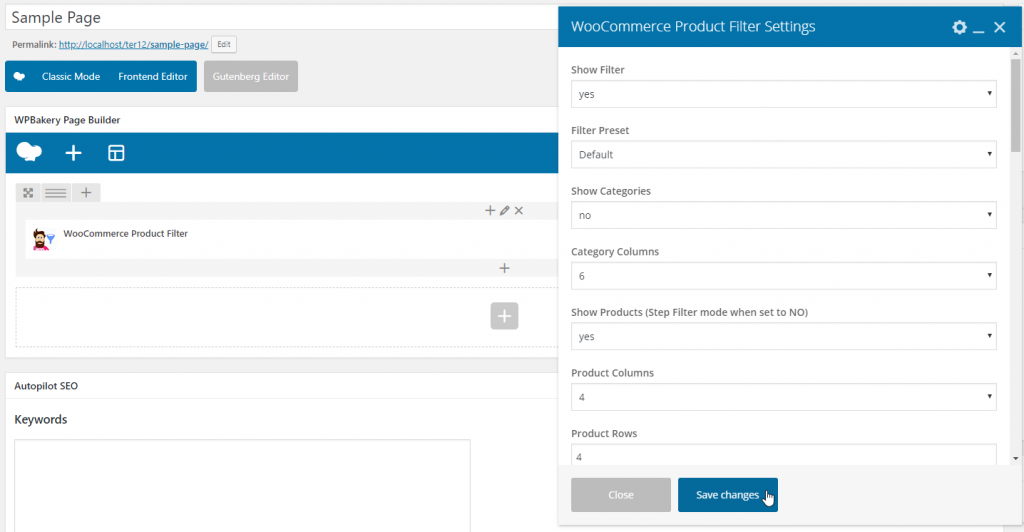 Set Show Filter option to be yes, choose a specific preset if you already made one in the plugins options, and you are basically ready to go, it's that easy.
There many settings here you can set like the product columns, raws, enable the Ajax feature, and many more. I leave that for you to set up to your liking.
When you're done, just hit the Save Changes button, and after the Update button.
Now, if we go to view our page we shall see the Product Filter has appeared.
Watch more Product Filter for WooCommerce guide. Thank you!