In this tab, you have the settings to install the plugin. Plugin is installed by hooking onto an action. WooCommerce has a default action for these share items, so by default plugin hooks to it.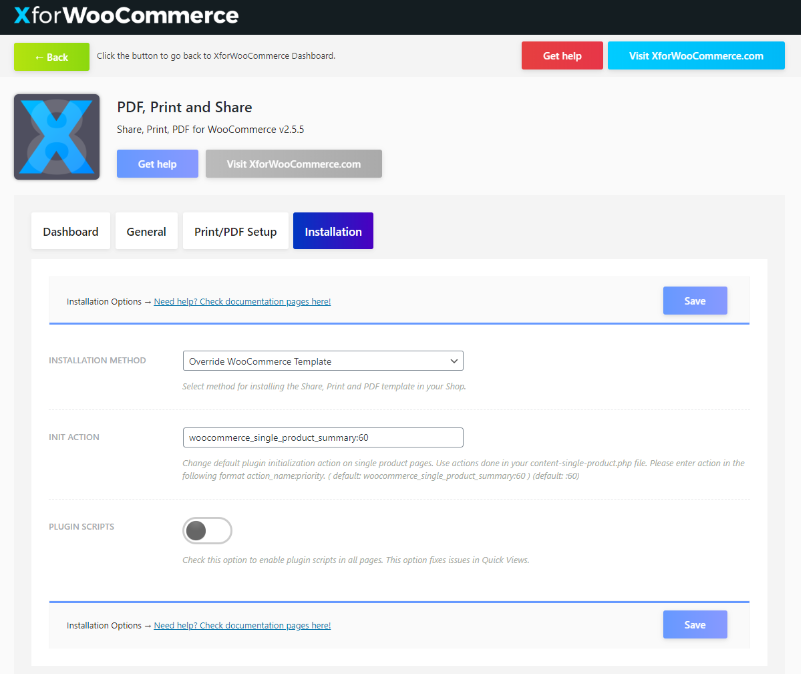 The options in this tab include:
Installation method
Init action
Plugin scripts
---
Installation method
The installation method has two options. The Override WooCommerce Template is the default one the plugin will use. The Init Action should be used if theme templates have there own custom actions and do not use WooCommerce default actions.
---

Init Action
Use this option if you want to change default plugin initialization action on single product pages. Use actions done in your content-single-product.php file. Please enter action in the following format action_name:priority. ( default: woocommerce_single_product_summary:60 ) (default: :60)
---

Plugin Scripts
Check this option to enable plugin scripts on all pages. This option fixes issues in Quick View.