Here are all the settings located regarding vendors.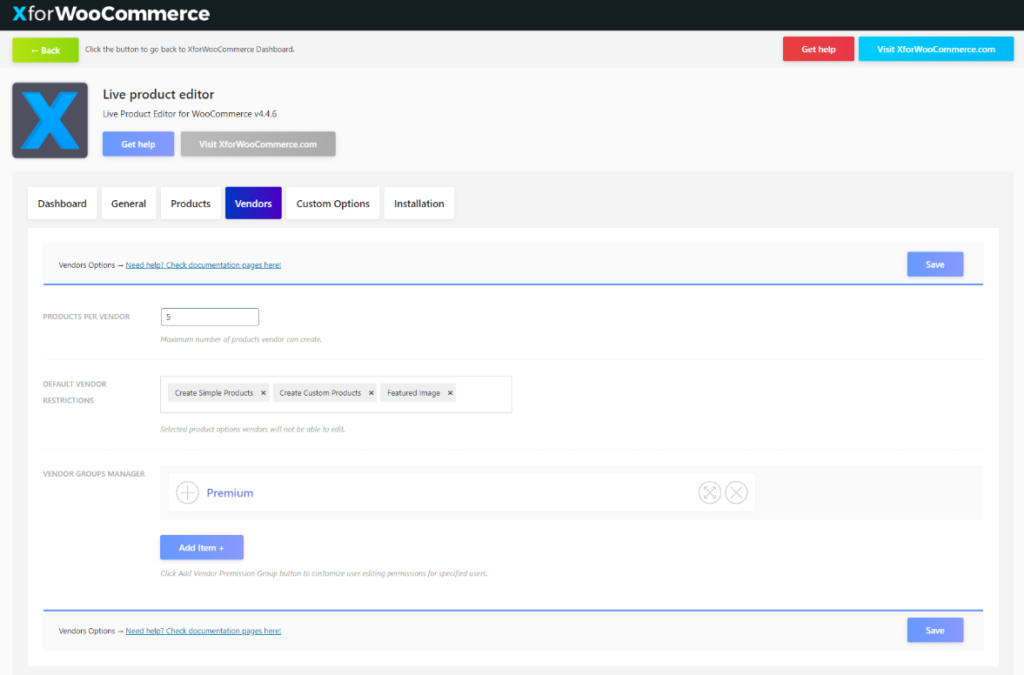 The Vendors options are:
Products per vendor
Default vendor restrictions
Vendor groups manager
---

Products per vendor
Maximum number of products vendor can create. With this option, you can control and limit the number o products.
---
Default vendor restrictions
Here you can set default restrictions for your vendors. Selected product options vendors will not be able to edit.
---

Vendor groups manager
Click Add Vendor Premission Group button to customize user editing permissions for specified users.
---
When you click the add item button to create a vendor group you will get these settings:
Group name
Enter group name so it can be more recognizable.
---
Select users
Select users to be part of this group.
---

Select options
Here you can set restrictions for this group of vendors. Selected product options vendors from this group will not be able to edit