Here you will find all the general options.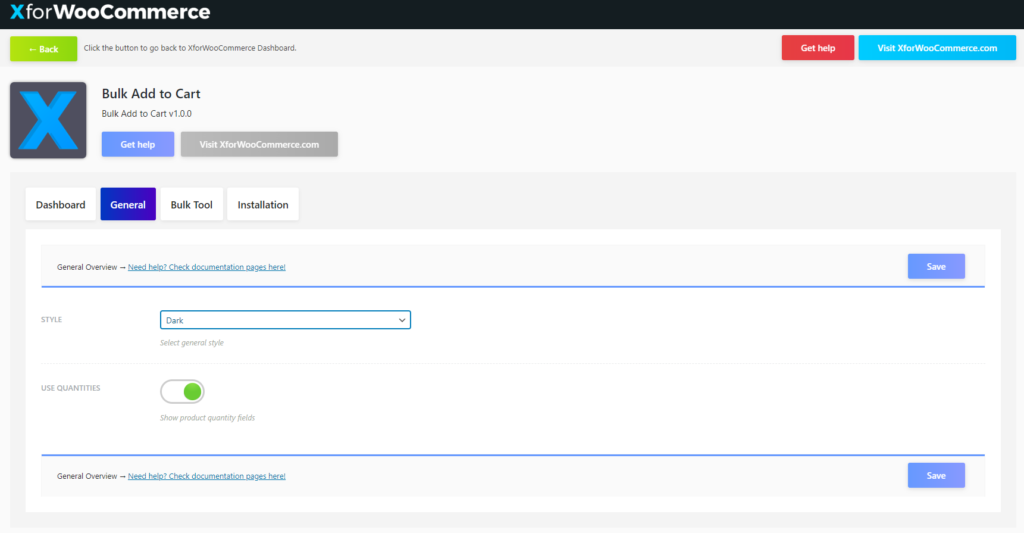 The General options are:
---

Style
Select general style. These styles apply for the hovering bulk add to cart button, checkboxes, etc… in your shop/archive page. The available options are:
---

Use quantities
Show product quantity fields. This will enable your users to select the same product more than once and to put their desired quantity.